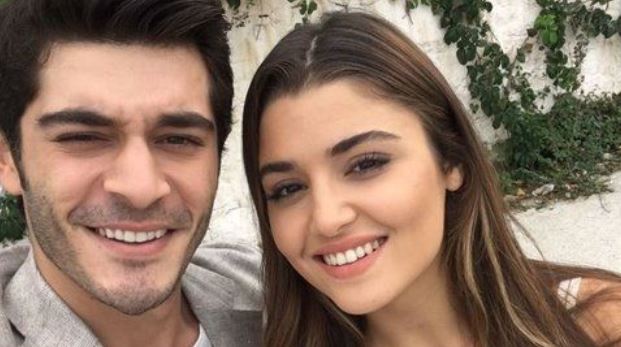 While the famous actress Hande Erçel continues to work on the set for her new series İki Yabancı (Two Strangers), she also takes part in various events for the promotional meetings of the brands she collaborates with. The famous actress took part in the same project with her ex-partner Burak Deniz in the series İki Yabancı, which was planned for the winter season and started shooting a while ago.
The reunion of the two actors after the TV series Aşk Laftan Anlamaz was a development that made the fans happy. Hande Erçel also gave information about the environment in the set, which the fans were very curious about.
The actress said, "The shooting of the series İki Yabancı is very close, it is ending. When it's over, we'll go on a vacation right away, and then we'll continue again," she said.
Hande Erçel explained that they started filming and that some parts were shot and that they would take a break for a while. According to the information obtained, the shooting of the first 3 episodes of the series is expected to be completed in a short time.
İki Yabancı TV series are especially curious. The harmony and energies of the leading actors of the series were also one of the subjects that the audience was most curious about.
Speaking about her partner Burak Deniz, Hande Erçel said: "Burak is already a very special person to me. A partner I love to play with. We were already together before. In this work, we both see that; We have changed a lot, we have grown a lot. So it's a very different experience to play together right now, from a much more mature place… So I'm very happy to be working with him."
Fans of the Burak Deniz and Hande Erçel duo are also eagerly awaiting the series İki Yabancı and the project is planned to start meeting with the audience in September.